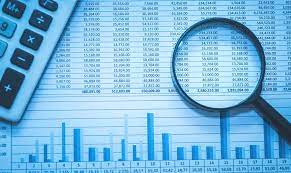 Pune, March 6, 2021 /Riskpro/ In the emerging economic scenario, forensic accounting is an essential tool for inquiry of financial crime and the facts found related to the financial crime. In the recent years, banks, insurance companies and police have increased taking help of the forensic accountants.
Forensic Accounting is now becoming the rapidly growing area for detection and prevention of financial fraud and investigation, Indiaforensic commences a Global Certification Program in Forensic Accounting. Hence, forensic accounting utilizes accounting, auditing, and investigative skills to conduct an examination into the finances of an individual or business.
Forensic accountants or auditors take a unique focus on performing their work. Forensic Accountants are discovering new and unique ways to identify, examine and also support the different types of investigative techniques. Therefore, the work performed by a forensic accountant would be interesting.
Global Certification in Forensic Accounting
Global Certification Program in Forensic Accounting commenced by Indiaforensic is a globally recognized certification. On registering, Global Certification Program in Forensic Accounting applicants will undergo E- learning.  The aspirants will be able to understand the  real life problem solving assignments. It is an international program and is focused on the developments related to forensic accounting, accessing the red flags of frauds etc.
Additionally, this program will also help the entry level staff who are willing to do there career in fraud detection, prevention, investigation etc.  In this program one will able to understand the overview of forensic accounting, different processes and roles of forensic accountants that take place, what are the different types of fraud, how the industry fraud works, basic understanding of forensic accounting, forensic accounting techniques developed with the help of financial statement frauds.
The one who will opt for this program will come away with the in-depth knowledge, understanding. Hence,  the different ways in which it will differ from the typical accounting role.
Forensic Accounting
"Forensic accounting is the application of financial skills and an investigative mentality to unresolved issues, conducted within the context of the rules of evidence. As a discipline, it encompasses financial expertise, fraud knowledge, and sound knowledge. As well as understanding of the business reality and working of business system."
"The objective of commencing this program was to explore the world in forensic accounting. Additionally,  to increase in crimes, corruption and to create awareness among the people for the scope of forensic accounting" Joshi added.
The key function of forensic accounting is to explain the nature of financial crime to the courts. Since, it also entails the use of tracing funds, asset identification, due diligence etc.
Global Certification Program in Forensic Accounting is available globally. Applicants will be provided with the study material, Video learning and mock test. The E- learning content which we are going to provide you is of 30+ minutes. Therefore, we will also be providing a reference book.
About Indiaforensic
C.A Mayur Joshi founded Indiaforensic in 2005.  It is a Pune-based training and educational organization engaged in fraud examination, security, risk, management and forensic accounting in India. Riskpro Management Consulting Private Limited owns a brand named Indiaforensic since 2008. It started with 1 Certification and today catering 2 Flagship Professional Certifications, 3 Specialisations and 5 E-learning Certifications.  Therefore, Indiaforensic is the pioneer in the field of forensic accounting, well connected and networked with the industry.  Visit www.indiaforensic.com for more information.