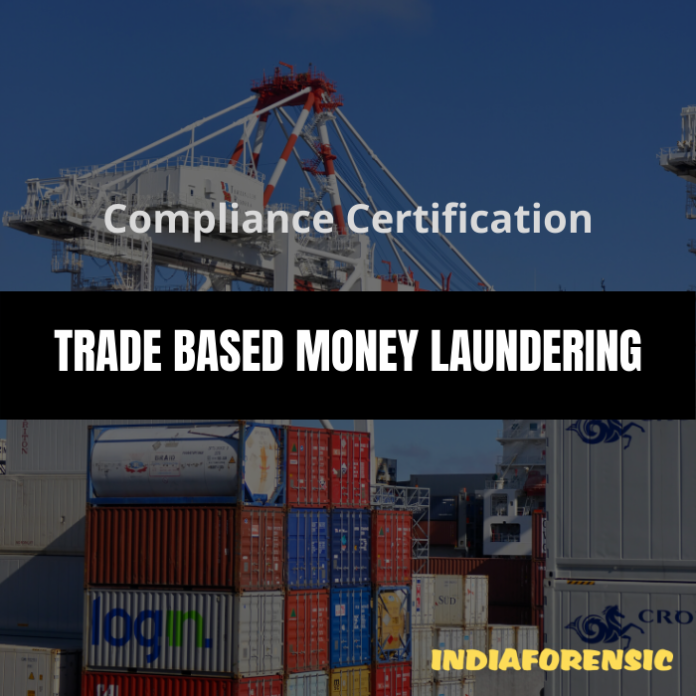 Pune, January 8, 2021 /Riskpro/ As a part of its outgoing effort to strengthen the AML compliance globally,  Indiaforensic has launched a new Trade Based Money Laundering Certification Program which helps to meet the regulatory compliance in an evolving market environment. Therefore, the Certified Trade Based Money Laundering Expert is developed to understand the terms of trade, how the manipulation of trade takes place, what is the risk associated in TBML.
Trade Finance is a specialized area of knowledge. Compliance professionals who are dealing in TBML often find it difficult to understand the cross border transaction, complex documentation etc. Without the right amount of knowledge, the AML compliance team won't be able to develop guidelines. By monitoring the TBML within the organization. Hence, for understanding the guidelines and processes, Indiaforensic has initiated a new Trade Based Money Laundering Certification Program.
Certified Trade Based Money Laundering Expert
The CTE certification is another milestone in Indiaforensic accreditation which reflects our focus to help the institutions to combat money laundering and illicit activities that are taking place. On registering, CTE (Certified Trade Based Money Laundering Expert) applicants will undergo E- learning. The aspirants will be able to understand  the real life problem solving assignments. CTE is beneficial for Law Enforcement Agencies. Hence, through digital training one will be able to understand the TBML Mechanism, understanding trade finance, Understanding International Trade, Common Techniques used in TBML, Understanding the term trade, Manipulation of trade etc.
TBML Examination
Additionally, the other part of the program deals with the certification exam. It is an online exam in which it will test the ability of the individual to apply and understand the real life scenario, Contextualized situations that take place.
"Financial Action Task Force is a global money laundering and terrorist finance watchdog. It provides guidance regarding TBML rules and regulations."
Though, it emphasizes to do this certification on TBML as it detects the early signs, which will give an in-depth understanding to the certified TBML professionals to detect suspicious activities.
"The rising scope of international trade will provide different opportunities to money launderers to launder money.There is no single regulator for international trade and the prices of international trade are decided by the buyer and seller".
"CTE is developed by experienced professionals to help the AML professionals, compliance professionals, risk management professionals to understand the overall industry."
Additionally, CTE course is available globally at an introductory price INR 18,500/-. Applicants will be provided with the study material, Video learning and mock test. Hence, the E- learning content which we are going to provide you is of 30+ minutes. We will be providing a reference book.
With the introduction of CTE, Indiaforensic offers 8 certifications for career professionals who are working in AML sector.
About Indiaforensic
C.A Mayur Joshi founded Indiaforensic in 2005.  It is a Pune-based training and educational organization engaged in fraud examination, security, risk, management and forensic accounting in India. Riskpro Management Consulting Private Limited owns a brand named Indiaforensic since 2008. It started with 1 Certification and today catering 2 Flagship Professional Certifications, 3 Specialisations and 5 E-learning Certifications.  Therefore, Indiaforensic is the pioneer in the field of forensic accounting, well connected and networked with the industry.  Visit www.indiaforensic.com for more information.