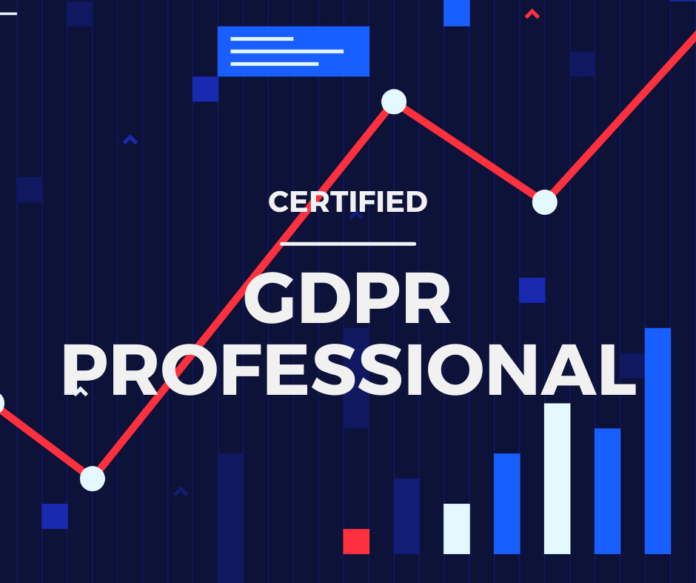 Background of Certified GDPR Professional
GDPR is an important regulation that the European Union incorporated to protect the privacy of the citizens. The Certified GDPR Professional examination is a certificated exam set by Riskpro Learning. This GDPR qualification covers a wide range of coverage on the subject of GDPR.
Delivery method: Online
Duration: 120 minutes
Questions: 100
Format: Multiple choice
Pass mark: 75%
The General Data Protection Regulation (GDPR) is the toughest privacy and security law in the world. Though it was drafted and passed by the European Union (EU), it imposes obligations onto organizations anywhere, so long as they target or collect data related to people in the EU. The regulation was put into effect on May 25, 2018.
From some of the most precious tech brands to online website owners, anyone looking to do business in Europe needs to comply with GDPR.
Why GDPR Compliance is Important?
The act is emerging as a strong contender to fight privacy issues. In the last couple of years, it has gone ahead and punished a number of IT giants including Amazon, Whatsapp, H&M, and many others. Many European countries have acted against the IT giants and have imposed penalties. There are many questions about the GDPR laws like
How to carry out online marketing in a GDPR-compliant manner
Proper use of cookies and cookie policy/consent
Obtaining consent and sending direct marketing material
Does GDPR apply to me
Who Should do Certified GDPR Professional?
"Certified GDPR Professional" training is suitable for all professionals who handle personal data, both inside and outside of the European Union, and that need to understand the rules and regulations of the General Data Protection Regulation. The course is best suited for professionals who are responsible for implementing the changes.
Registration
GDPR Certification and Exam Results
Provisional results will be available immediately upon completion of the exam. Confirmed results will be issued within ten working days from the date of the exam.
Certificates for those who have achieved a passing grade will be issued within ten working days from the date of the exam.
Results notifications and certificates are sent directly to candidates by the relevant exam board in electronic format; please note that hard copy exam certificates are not issued.
As soon as your payment is received, you need to go to visit the Profile page of the GDPR certification online course is created for every member to make sure that all your admissions. For this reason, you will also check if you have taken admission for the right course. Once the registration is completed, you can also visit the course page to kick-start your e-learning journey with Riskpro Learning.