The Certified Anti Money Laundering Professional (CAMP) is a special certification that helps people understand how to stop bad guys from doing illegal things with money. This AML KYC certification is also available on a mobile app, which is like a little program on your phone. Nowadays, many people want to take different courses to learn about stopping bad money activities all around the world. CAMP is one of the first online certifications you can get after the pandemic, and it's all about making sure money transactions are legal and safe.
This problem of hiding illegal money, called money laundering, is still being studied and not many people know much about it. Getting information is super important in this fight against money laundering. It's like a battle. And here's where the Certified Anti-Laundering Professional comes in. This is someone who's trained and certified to spot suspicious money movements and activities. They are like financial detectives who help make sure bad guys don't get away with hiding their money.
Riskpro Learning has launched a new certification program named Certified Anti Money Laundering Professional (CAMP) for compliance, and AML professionals to meet the regulatory needs in the emerging market environment. Being a Certified Anti-Money Laundering Professional is regarded as one of the best international certifications in the AML domain. Therefore, to gain global recognition for the course, Riskpro Learning offers the certification program to global compliance officers. Hence, this course is developed for the international community. It will give you an overview of the CAMP course.
Overview of Certified Anti Money Laundering Professional
The Certified Anti-Money Laundering Professional Program is a very unique certificate course in anti-money laundering. Moreover, it offers a lot of benefits and flexibility to the international community who are working in the AML, compliance domain.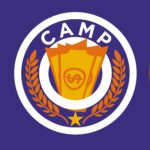 At first, this course was initiated to address the provisions of the Prevention of Money Laundering Act. Certified Anti-Money Laundering is an interesting experience for compliance professionals. The aim of launching this course is to put forth the importance of AML, compliance domain while conducting regular business, as well as it would have a lot of impact on the entire society. Though there are some free courses on our platform CAMP is not a free AML KYC certification course. Read More about CAMP Fees.
Since it is designed to provide the aspirants with a keen knowledge of AML and compliance domain.  The program would introduce one to the basic elements related to the AML domain. Hence, this program is tailored to fit the needs of AML and compliance professionals.
Syllabus of Certified Anti Money Laundering Professional Program 
The Certified Anti Money Laundering Professional course covers seven main areas of study. These include:
AML Compliance
AML Investigations
Trade-Based Money Laundering
Risk Management
Due Diligence
Transaction Monitoring and Reporting
International Regulatory Agencies
Read the Syllabus categories of the CAMP Training program.
To whom this KYC AML course is applicable
The Certified Anti Money Laundering Professional program is applicable to aspirants who want to build up their knowledge of money laundering, the persons who want to choose AML and compliance domain as their career field. Therefore, anybody who aspires to work in the core compliance field. Since,  it will be also helpful for beginners who are keen to understand Anti-Money Laundering measures, terrorist financing, fraud, etc. This course is applicable to the person who has a role to play in anti-money laundering compliance, AML/CFT regulatory function professional.
AML KYC Certification Benefits
Being a Certified Anti Money Laundering Professional is one of the video-based learning certifications in the compliance domain. After knowing the overview of the CAMP course, certification benefits play a major role.  The international edition of the Certified Anti Money Laundering Professional course offers exhaustive content available for students. Hence, Certification in Anti-Money Laundering is aim to meet the rapid growth of skilled resources in the banking industry. There are simulated examinations available to complete this course. 
Learning Outcome of AML KYC Certification
In the Certified Anti Money Laundering Professional program, you will learn about how laws from different countries work together to fight against illegal money activities. You'll also understand how people try to hide illegal money, the roles of an organization called FATF in this fight, the risks involved in illegal money activities, and signs that can help to stop and report criminal behavior. The course will also teach you about how places known as offshore financial centers can be involved in illegal money activities.
By taking this course, you'll gain knowledge about how to prevent illegal money activities and how to stop the financing of terrorist activities.
How can I get AML KYC Certificate?
Exam preparation is the part where one needs to prove yourself best. It is necessary to prepare hard to crack the exam. It requires a focused mindset with goals to achieve. To clear the Certified Anti-Money Laundering Professional program exam, the aspirants have to go through the video learning sessions provided by Riskpro Learning. Hence, it would help to clear the exam very easily.
CAMP Examination
The aspirants register for the CAMP examination and are required to take the exam online mode.  There are no negative marking criteria. The minimum passing mark for the same is 75%.
Importance of Certified Anti-Money Laundering Professional
After passing the Certified Anti Money Laundering Professional (CAMP), the aspirants would enhance and expand their knowledge to protect the organizations from preventing financial crimes. By doing this course the financial auditors prove that they have committed to the development of their professional skills. Accordingly, being Certified Anti-Money Laundering Professional means having better job opportunities along with high wages.
What would this certification program bring to your career?
By doing this certification program, the aspirants would earn career credentials. They would also get a greater awareness of industry practices, problems, and solutions that are taking place at large. Altogether, the aspirants would benefit by getting a clear understanding of the day-to-day responsibilities of professionals. Hence, it also helps to develop AML, compliance skills.
Cost of AML KYC Certification
The professional aspirants are in search of doing something unique related to AML, compliance domain globally. They want to explore different types of global certifications which would add value to their knowledge. However, the cost of global certifications plays a major barrier to gaining the certification. Riskpro Learning offers courses in a cost-effective manner.
Registration
As soon as your payment is received, you need to go to visit the Profile page created for every member to make sure that all your admissions and certifications are reflected correctly. Once the registration is completed then you can also visit the course page to kick-start your e-learning journey with Riskpro Learning.
Certified Anti Money Laundering Professional is the leading global AML certification for compliance and financial crime compliance professionals. You can complete the registration for this course in just four steps
Register for the course by paying the fees
You will receive the credentials for the learning management system
Complete watching the videos and assignments
Write the final examination
Download the CAMP App for quick access
On successful completion of the examination, you will receive the certification from Riskpro Learning.