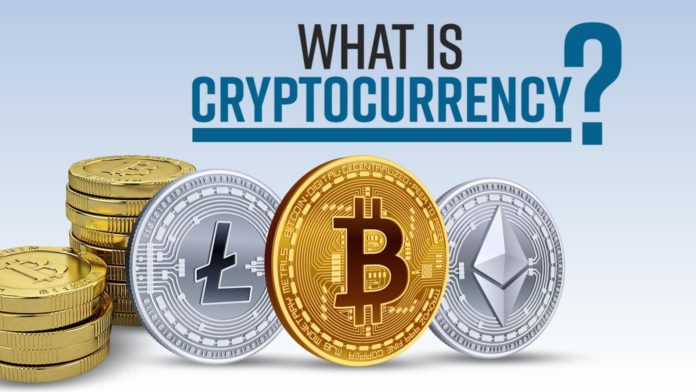 Pune, June 8, 2021 /Indiaforensic/ In the today's era of information and communication technologies has created many golden opportunities in several aspects. One of the fields that get benefit from these technologies is financial and business sector. Knowing the growth of the Crypto Currency, Indiaforensic has introduced a "Certification Program in Crypto Currency Laundering". This certification program initiates a new global standard for compliance, risk management professionals with reviewing, investigating the financial crimes that are taking place.
The virtual currencies have emerged and also have attracted the investment payment infrastructure build on their protocols. These payment mechanisms allow the different type of methods for transmitting value over the internet. Hence, So FATF has made preliminary assessment regarding money laundering and terrorist financing. As part of a staged approach, the FATF has developed this Guidance focusing on the points of intersection that provide gateways to the regulated financial system, in particular convertible virtual currency exchangers.
The global spread and the use of Internet and mobile phones give rise to the development of new norms of money.  Hence, cryptocurrencies require a strong, secure mining algorithm. In this article we survey, compare and contrast the current mining techniques as used by major cryptocurrencies.
Certification in Crypto Currency Laundering
Certification Program in Crypto Currency Laundering is another breakthrough in Indiaforensic accreditation. The certification has a global recognition. Therefore, on registering, Certification Program in Crypto Currency Laundering applicants will undergo E- learning which is supported by the real-life problem-solving assignments.
This program is a very unique certification program that offers a lot of benefits and flexibilities to the global community who are working in AML, compliance domain. Certification Program in Crypto Currency Laundering is an interesting and knowledgeable experience for the AML and Compliance professionals. The aim of launching this course is to identify and mitigate the threats associated with crypto currency laundering in the financial institutions.
Additionally, the aspirants who are willing to opt for this program, will be able to understand the overview of crypto assets that are used in crypto currency laundering, different interesting examples of crypto currency laundering, the role of sanction evasions while doing the crypto currency laundering, an overall knowledge of the risk associated in Crypto currency laundering, the importance of transaction monitoring in crypto universe.
Darknet Marketplace
In crypto currency laundering darknet marketplaces plays a major role.  A darknet market is a commercial website on the dark web that operates via darknets. They primarily function as black markets. It offers illicit goods for sale. Since, dark net market uses crypto currency as the payment method. The transaction takes place via different crypto currencies.  Therefore, the aspirants who will opt for this program will get an  in-depth knowledge, understanding of the Crypto Currency Laundering.
The Certification Program in Crypto Currency Laundering is applicable to the aspirants who are willing to build their career in AML, Compliance domain. Additionally, this program is suitable for technology professionals, virtual asset manager etc.
Certification Program in Crypto Currency Laundering is one of the video-based learning certifications in the AML, Compliance domain. They will be provided with the video sessions, online practice questions. Test-takers will have 120 minutes to complete 100 multiple choice questions. Hence, this certification program offers an exhaustive content for the students.
"Indiaforensic sets out with the mission to set an international standard. As well as  test the knowledge of those entrusted to work in AML, Compliance domain. Additionally, The aspirants will be able to understand the regulatory evolutions that takes place."
On the occasion of the launch of the certification program, Mayur Joshi, Founder of Indiaforensic said that "We are glad to announce the Certification in Crypto Currency Laundering Program which will help the aspirants to understand the overview of crypto currency, financial crimes that take place in the crypto currency.  How the money laundering is done in Crypto Currency.The  different types of sanction evasions, Dark net Marketplaces".
About Indiaforensic
C.A Mayur Joshi founded Indiaforensic in 2005. It is a Pune-based training and educational organization engaged in fraud examination, security, risk, management and forensic accounting in India. Riskpro Management Consulting Private Limited owns a brand named Indiaforensic since 2008. It started with 1 Certification and today catering 2 Flagship Professional Certifications, 3 Specialisations and 5 E-learning Certifications.  Indiaforensic is the pioneer in the field of forensic accounting, well connected and networked with the industry.Indiaforensic is known for Creating new educational and research products and services  Visit www.indiaforensic.com for more information.